 Crispy Fried Shrimp "Kilt"
$11.95
Seven fried shrimp with a feisty "bang bang" or Thai chili sauce. Beer Battered Irish Cheddar Puffs
$9.50
Slices of sharp Irish cheddar cheese lightly beer-battered and fried in home made Harp Lager batter and served with our original sweet stout mustard sauce – say cheese! Great after-dinner non-alcoholic coffees include cinnamon, French vanilla, turtle, mocha, dark roast, hazelnut, and decaf. Triple Chocolate Mousse
$7.95
Three tiers of chocolate come together to dance on your taste buds. This light dessert is good any time! "Florida Native" Key Lime Pie
$7.95
Tart and tasty in a thick graham cracker crust, made fresh here at Quinn's. Classic Caesar salad tossed in dressing, or request it on the side. ADD chicken $5.00, steak $6,00, or shrimp $8.00. Light and soft pretzel bites with a cheese dipping sauce. Shepherd's Pie Poppers
$9.50
Lightly fried and bite-sized serving of our famous homemade shepherd's pie, with Guinness gravy dipping sauce. Seared onions, peppers, marinated mushrooms, black olives. Roasted tomato, basil, mozzarella. Pepperoni, bacon, seared ham, sausage. Sizzling Fajitas (Beef, Chicken, or Shrimp)
$17.95
Served with cheddar, onion, peppers, sour cream, guacamole & salsa. For any combo ADD $5.00. Chips & salsa ADD $4.00. Shaved corned beef, Swiss cheese, dressing, & sauerkraut, in a toasted rye bread with a side of our famous seasoned fries. Shredded corned beef with homemade slaw & dressing on a pretzel bun, with seasoned "steak" fries. Chicken YOUR way: Blackened, Buffalo, Grilled, BBQ, & more – just ask! ADD cheese, grilled onion, or sauteed mushrooms for $1.50 ADD bacon or fried egg for $3.00 "Tun Tavern" Irish Cheese Steak
$13.95
Philadelphia; famous for the Liberty Bell, the Marine Corps, and a pretty good sandwich. Ours is the best you've had. Flavorful Irish sausage bangers on a roll, with onions, sauerkraut, & a side of "steak" fries with Guinness gravy. Quinns Half Pound Angus "Pub" Burger
$12.95
Real Angus beef with lettuce, tomato, and onion on a toasted bun. ADD cheese, grilled onion, or sauteed mushrooms for $1.50 ADD bacon or fried egg for $3.00 Make it "Black and Bleu" with melted Swiss, bleu cheese, sautéed onions & mushrooms, thousand island dressing add $4.00. Sizzling traditional Irish sausages served with mashed potatoes and gravy. Fresh cod fish wrapped in our light Harp beer batter, with a side of "chips" - your choice of "steak" fries or skinny cut, tartar sauce, lemon wedge, & cole slaw. Made with Angus beef, & the Quinns' old Irish ingredients, topped with lightly seared mashed potatoes. Tender and delicious bite sized tenderloin steak marinated in Jack's original sweet & spicy sauce, accompanied with onions, mushrooms, & toast. Caprese style tomato, mozzarella, fresh basil, balsamic reduction. Slow cooked corned beef, traditional sauerkraut, & melted Swiss wrapped in a crispy egg roll shell. Served with our house-made thousand island dressing. Mixed greens, candied pecans, goat cheese, fresh fruit, & vinaigrette or balsamic dressing. ADD chicken $5.00, steak $6,00, shrimp $8.00 to any salad Chicken Wings (Bone-In or Tenders)
$14.50
Coating: Buffalo mild/medium/hot, blackened, sweet bourbon, garlic parmesan, Thai sweet chili, and teriyaki. Dipping: Choose from ranch, bleu cheese. ADD chicken $5.00, steak $6,00, or shrimp $8.00. Seasoned "Chips" & Gravy
$7.50
Delicious seasoned large "steak" cut French fried potatoes, with Guinness dipping-gravy on the side. Locally caught and smoked fish, served with crackers or tortilla chips & veggies on a bed of greens. Crispy Chicken Wraps (Buffalo or Caesar)
$12.95
Buffalo: Tossed in mild or hot buffalo sauce, with lettuce, shredded cheese, tomatoes and blue cheese dressing. Caesar: Tossed with Caesar dressing, add fresh romaine lettuce, shredded parmesan cheese. Traditional Irish dessert made with Baileys Irish cream and a Jameson Irish whiskey infused caramel sauce. Fried Onion Ring Tower
$8.95
With a choice of Guinness gravy, or dressing on the side. 'Drunken Irish" Chips & Gravy
$12.50
"Drunken Irish" Style Steak Fries smothered in corned beef, crumbled bacon, chives, & cheese.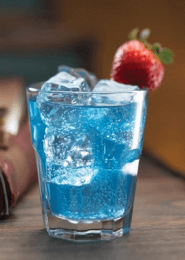 For the sparkly new year, a flashy blue explosion of strawberry vodka, blue curacao, and Sprite.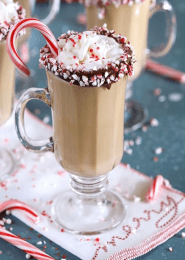 PEPPERMINT IRISH CREAM
$0.00
Bailey's Irish Cream, Kahlua and Rumpleminze with cream with a candy cane for Santa.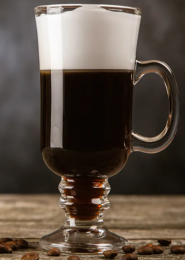 Hot, smooth, and sweet with Jameson's, Kahlua, dark roast coffee, and whipped cream.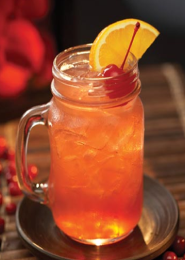 Makers Mark, passionfruit, orange and pineapple juices.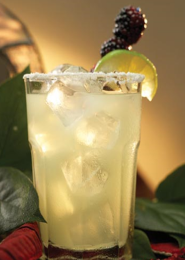 The luck of the Irish brings you this blend of Teremana tequila, melon, OJ, and citrus.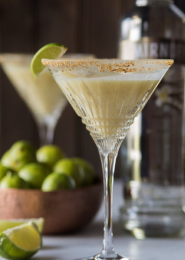 A slice of heaven with Stoli Vanil vodka, cream, key lime flavors, and a graham cracker rim.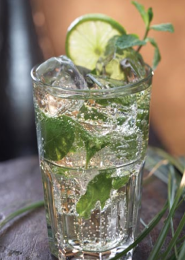 Kick back in the isle of Emerald * Fresh lime and mint leaves and the finest Cane Run rum.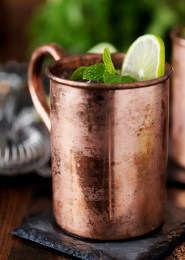 What a kick! Ginger beer and fresh lime in a copper mug worthy of Powers Irish whiskey.
Alive and invigorating with St Pete vodka, and a sunrise of peach, orange, and cherry flavors.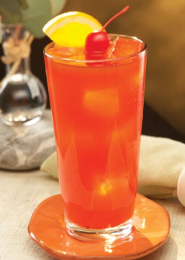 Escape to Florida's coast with Kraken and Bacardi rums, five fruit flavors, and a Myers float.
For the distinguished pirate, Titos vodka and Parrot Bay with Monin coconut.